South Bend Rideshare Drivers - ready to earn easy extra cash!?
EARN $200 DOING WHAT YOU DO. JUST DRIVE!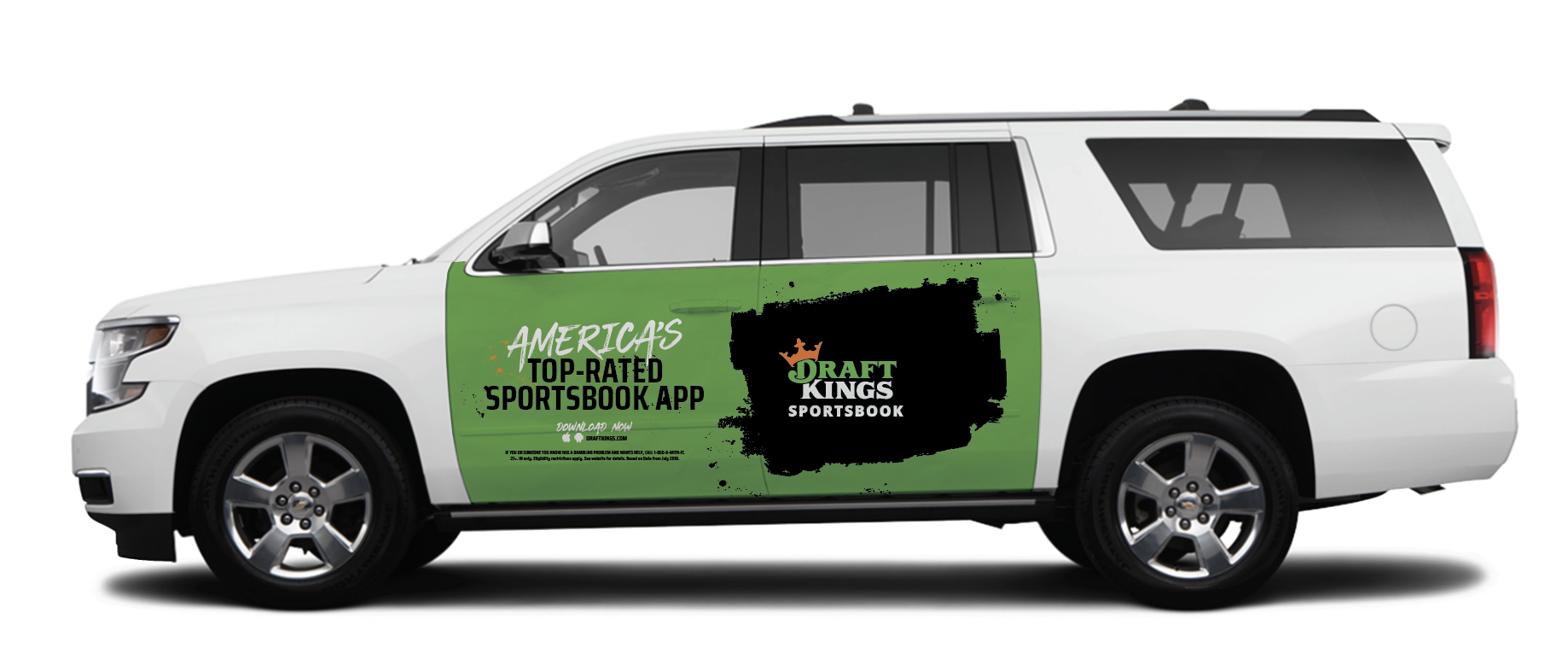 We're proud to partner with DraftKings to provide rideshare drivers in South Bend an easy way to earn money on their vehicle. Sign up today!
3 Easy Steps
Step 1: Schedule your appointment below.
Step 2: Our professional team will wrap your car in a few hours at our convenient location. We pay you $100 immediately onsite for participating and then off you go!
Step 3: Drive as you already would until December 13th, then come see us again so we can remove the wrap. We pay you another $100. That's it!
Schedule Your Wrap Below!
LIMITED (15) SLOTS AVAILABLE: October 31st
mobilads Wrap Station in South Bend
Location: TBD