UPDATE as of Jan 26, 2019:
We are fully booked for the Boost Mobile Campaign and are not going to be able to take any more sign-ups. Thank you to all the drivers who participated.
For future campaign announcements, please sign up here to be included in any upcoming opportunities.
- the mobilads team
EARN $200 BY DOING WHAT YOU ALREADY DO. DRIVE!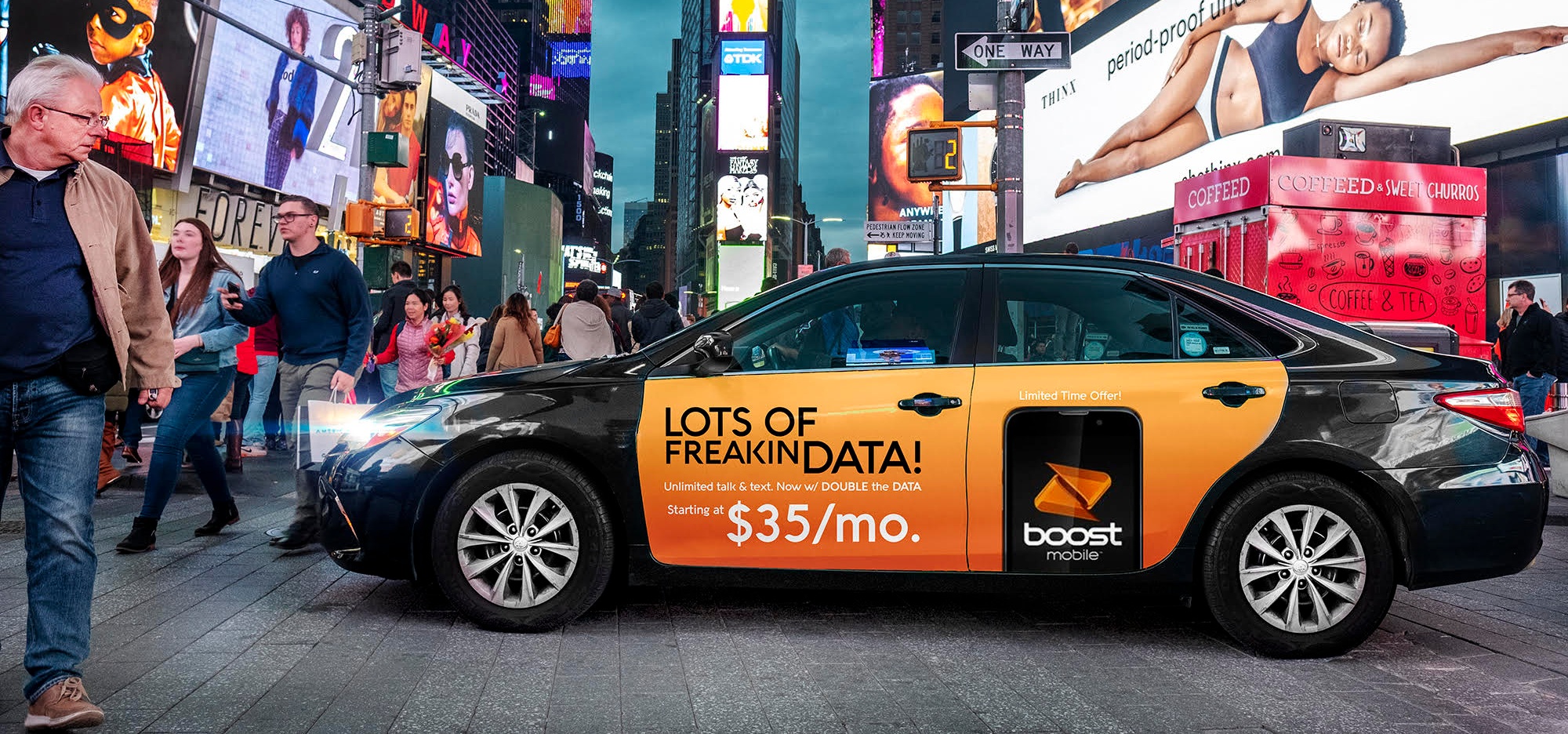 WE'RE PROUD TO PARTNER WITH CARGO AND BOOST MOBILE TO PROVIDE RIDESHARE DRIVERS NEW WAYS TO EARN MONEY IN ATLANTA!
It's Super Easy
Step 1: Schedule your appointment below.
Step 2: Our professional team will wrap your car in less than 20 minutes and refill your Cargo box at our convenient location. We pay you $100 immediately onsite for participating and then off you go!
Step 3: Drive as you already would until Feb. 24th, then come see us again for 5 minutes so we can remove the wrap. We pay you another $100. That's it!
Schedule Your Wrap Below!
LIMITED SLOTS AVAILABLE: JAN 20 - JAN 28
mobilads + Cargo: Wrap and Refill Station
Location: 1731 Metropolitan Pkwy SW, Atlanta, GA 30310
8 min from the airport heading downtown
Hey there, it's Craig & Niels, co-founders of mobilads. We're a New York based rideshare advertising company that's been paying rideshare drivers to wrap their vehicles with advertisements for over two years.
We're super excited to make our way down South to Atlanta for the Super Bowl and launching our first campaign outside of New York for our newest client, Boost Mobile.
We'll be onsite to meet and greet all of you and answer any questions! In the meantime, please feel free to send us an email at support@mobilads.co or text us at (770) 406-6053.
- mobilads
DON'T FORGET TO SHARE THIS OFFER WITH YOUR FELLOW RIDESHARE DRIVERS!